¡La propiedad de la vivienda siempre será parte del sueño americano!
En el Día del trabajo celebramos el arduo trabajo que nos ayuda a alcanzar el sueño americano.
Al crecer, muchos de nosotros pensamos en nuestra vida con gran ambición. Dibujabamos que trabajos queríamos tener y donde viviríamos como una representación de una vida segura para nosotros y nuestras familias. Hoy celebramos a los trabajadores que hacen de este país un lugar donde esos sueños se pueden hacer realidad.
Según Wikipedia,
"El Día del trabajo honra el movimiento laboral estadounidenses y las contribuciones que los trabajadores han hecho al desarrollo, crecimiento, resistencia, fuerza, seguridad, prosperidad, productividad, leyes, sostenibilidad, persistencia, estructura y bienestar del país".
El arduo trabajo que se realiza todos los días en todo este país permite a tantos alcanzar el sueño americano. El '2019 Aspiring Home Buyers Profile' de la Asociación nacional de Realtors (NAR por sus siglas en inglés) dice,
"Aproximadamente 75 % de los no propietarios de vivienda creen que ser propietario es parte del su sueño americano, mientras de 9 de cada 10 propietarios dicen lo mismo",
Al mirar el número de no propietarios, usted puede preguntarse, 'Si creen en ser propietarios de vivienda, ¿Por qué no han comprado una casa todavía?' bueno, los precios en aumento y el inventario bajo pueden ser parte de la razón por la que algunos no lo han hecho, pero eso no significa que haya una falta de interes. El mismo informe muestra un aumento en el deseo de comprar en el último año (como muestra la siguiente gráfica):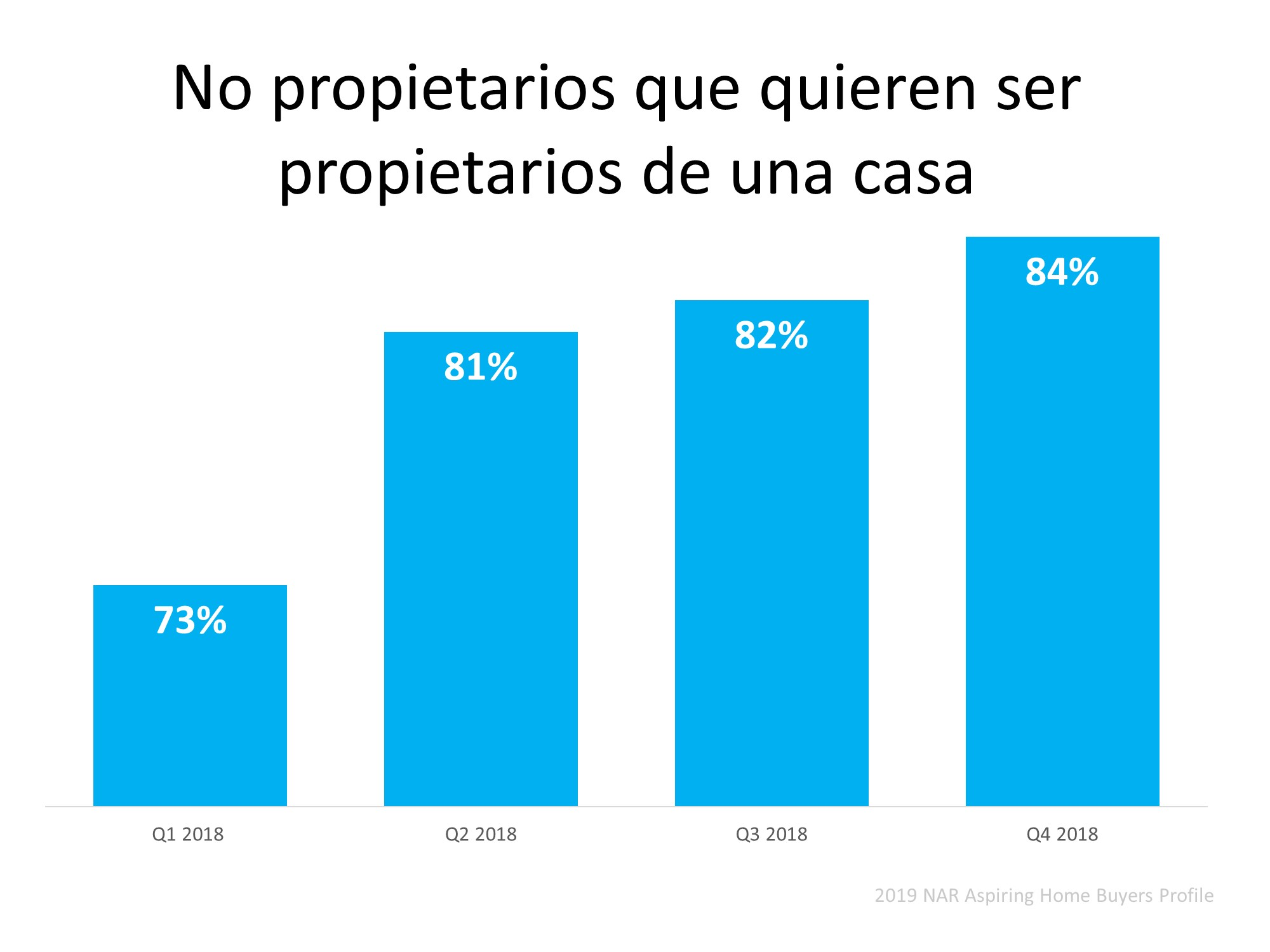 Como podemos ver, hay más y más personas cada trimestre que quieren comprar una casa, La buena noticia es que, a medida que llegue más inventario al mercado, más no propietarios podrán alcanzar su sueño. ¡Finalmente, ellos podrán obtener esa casa que pintaron cuando eran niños pequeños!
En conclusión,
Si usted es un propietario de vivienda considerando vender su casa, este otoño podrá ser el momento adecuado, ya que hay compradores listos para comprar. Reunámonos para averiguar cómo puede beneficiarse de la demanda acumulada por la vivienda.
Selling Your Home?
Get your home's value - our custom reports include accurate and up to date information.
Get Home Value